The talent of Morten Brask est undeniable.


This book goes right to the heart with great emotional force.



This young wonderkid was unknown … until the arrival of this book by Morten Brask, who writes with sharp intelligence and a terribly effective pen. A must read.



Brask is a great storyteller. The language is fluent and fascinating and creates a mosaic of contrasts with a plot where past and present are interchanging in a constant exitement.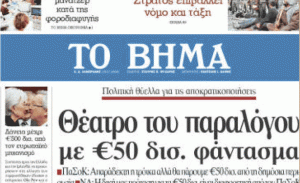 Morten Brask not only achieves the goals he has set for himself as a writer, he also manages to keep the reader entrigued […] As for the modeling of the characters, it is expertly done: the characters are not described, but the reader gets to feel like them and experience what they experience.


His first novel is a fine work of art about a dark period in Time. Everything is said without retinence, but with huge finesse. Almost a poetic work about the terror of the camps (…) A very beautiful novel.


"

A girl

and a boy

" is

a tragic

and heartbreaking

story,

depicted

with a sort of

clinical

sobriety

and factual

observation (…)

The Danish

and

well established

author

Morten

Brask (…)

manages to turn

grief

and pain

into something

unsentimental

and

comprehensible

.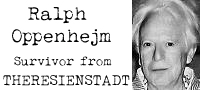 It is so amazing that a person who has not been a prisoner  in the concentration camp Theresienstadt has this emphathy. This is exactly how it was …


The Sea in Theresienstadt surprises by its pristine freshness of perception, its tenderness of tone and its impressive wholeness. 



A story of love in the midst of the Nazi hell. The book is a great piece of art.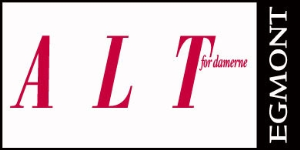 I devoured the book in one long puff, cried and smiled – the fragility, sensitivity, the pure language and the ability to accurately balance on the right side of sentimentality makes it a little gem.



Morten Brask takes his reader into the pain and sorrow (…) The book describes beautifully and elegantly the fear of losing everything as a kind of tranquility where you prepare yourself for the inevitable. (…) It is beautiful, difficult and very worth  reading.




Excellent novel that tells a grim and haunting story in a sober, yet beautiful and sensual language. (…) With 'A girl and a boy' Brask gets his roaring breakthrough as a great and talented writer who in a rarely seen fashion combines a haunting story with beautiful and sensual language. If one is not affected deeply by this novel, one must have a heart of stone.


M

orten

Brask

has written

such diverse

and

internationally renowned

stories

as

the war

romance

"

The

Sea in

Theresienstadt" and

the story of

the

unhappy

child prodigy

"The perfect Life of William

Sidis

"

and now a

contemporary

story of

'

the worst that can happen'.

(

…)

So we

basically

have

to do with

a writer who

seeks out and

examines

the big

emotions'

pompous

comings and goings

.


Morten Brask shows with a language stripped of all unnecessary decoration and at the same time contains so incredibly much, how two people meet and part. It is a novel that virtually feels as a physically pain in your own body. (…) "A girl and a boy" is not only a big but also an understated reading experience. I wept as I read.



Morten Brask does not spare the reader anything. His dialogues are short and precise, but his descriptions are thorough. (…) "A girl and a boy" balances fascinatingly between the detailed and the preciseness of a needle.


With works as 'The Sea in ​​Theresienstadt" and  "The perfect Life of William Sidis" he has proven himself as an author of stylish and psychological intimate prose. And now again.
 "A girl and a boy" is a touching read. (…) It is a great achievement.